Learn more about Alpine's TSSA Framework
The School LAND Trust program brings tens of millions of dollars annually to academic programs in public schools across Utah. The funds are generated from school trust lands. Each public school in Utah elects a school community council consisting of parents, teachers, and the principal. All councils have a two parent member majority. Each council carefully reviews student assessments and progress to decide which academic areas they want to focus on. Plans are developed to improve student academic performance in the identified academic areas with the annual School LAND Trust funds. The plans are approved by the council and the local school board.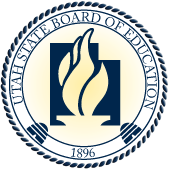 School Community Councils
Go to your school's homepage and click on the dropdown link for the SCC.
"Thank you for your interest in Alpine School District and our School Community Councils. With 923 elected council members and 39 District Community Council members, our goal is to improve student learning thanks to our state's investment with LAND Trust."