Gifted Services Information

Testing Resources
Alpine School District Teacher Resources
Online Resources
ASD Employee Resources
The mission of the educators and administrators of Alpine School District's Gifted Programs and Services is to advocate for appropriate educational opportunities for the diverse population of high ability students. We believe that all children have the right to be educated in an environment wherein real and measurable learning occurs.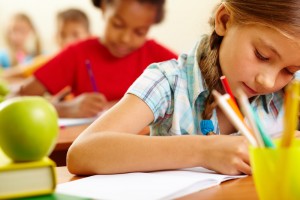 Our goals include:
advancing the understanding that administrators, educators, parents and the community have of the unique and exceptional academic and social/emotional needs of high ability children;
increasing the capacity of administrators, educators, parents, and the community to be agents of positive change in the lives of high ability children; and
promoting the development of a continuum of quality services for high ability students in every school in Alpine School District
The Advanced Learning Lab, or A.L.L. is the district program offered to elementary students grade 3 to grade 6. The curriculum is built upon the Common Core State Standards, with students reading advanced level literature, advancing in mathematics and going deeper and broader in science and social studies. Placement in the A.L.L. class is intended to be a magnet site commitment. Students test in their 2nd grade year for the magnet sites with 3rd-6th grade programs. Students test in their 3rd grade year for the magnet sites with 4th-6th grade programs.
At the middle school/junior high level, advanced courses are offered in English and History at all district locations, and Science at American Fork, Frontier, Lake Mountain, Lehi, Mountain Ridge, Pleasant Grove, Timberline, Willowcreek and Vista Heights. The Advanced Learning Lab (A.L.L.) Secondary program is offered to 7th & 8th graders. Students test in January of their 6th grade year for placement. Math placement is handled by individual schools and not through the gifted services department.
Testing
Students wishing to participate in gifted services elementary A.L.L. and secondary A.L.L. programs must be tested for placement.  All students in the district are notified and invited to test.  Testing will be held in January.  Students test the January previous to the year they desire to place in A.L.L.
Parents make the first step of identification by registering their child to test into the program.
All programs are scored on a written essay based on the sixth traits of writing.  Students are given 30 minutes to write on an assigned topic, given the day of testing.
Students wishing to participate in the Elementary A.L.L. programs are given the CogAT (Cognitive Abilities Test) in verbal, non-verbal, and quantitative assessments. Students take from 7 levels 9-12 for placement in 3rd-6th grade.
Students wishing to participate in the Secondary A.L.L. programs are given the ITBS (Iowa Test of Basic Skills) in reading comprehension, social studies, and science.
Students wishing to participate in secondary advanced math programs will be tested by the junior high.  Information about math testing is given to sixth-grade students during the junior high registration meetings.
A teacher survey is also used as a part of identification for students who do not score above 90% in all academic testing categories.

Testing results are posted on Skyward and placement acceptance and decline notices are sent from the A.L.L. magnet site or junior high prior to spring break.
Testing for ALL is held on Saturdays in January of the qualifying school year (see Testing Resources for specific dates and times).  This testing will be for all gifted services programs (Elementary A.L.L. and Secondary ALL).  There will be a $20.00 fee for testing. In addition to general student information, registration will require a student ID number.  This student ID number can be found on Skyward under student profiles listed as OTHER ID.  If students are new to the district and have not been issued a student number please enter 5555555. Testers should bring a bottle of water, a simple snack, and a book. All other testing materials will be provided.
There will be a parent meeting during all testing sessions at the testing location during the following times:  8-8:30 and 1:00-1:30
Every elementary and junior high has a teacher assigned as the gifted services advocate. Contact your local school advocate to learn about enrichment and extracurricular programs available at your school.
Bright Ideas is an extra-curricular program offered to all interested, motivated, and cooperative students kindergarten-sixth grade. Courses are held three Saturdays during the school year and two weeks in July. ***Due to Covid-19, 2020's summer program will not be held in person. For more information, click here.
Knowledge Bowl is an academic competition program for students in grades 3 through 9 sponsored by Alpine School District. Teams of five students compete playing the game of Knowledge Bowl.
Knowledge Bowl Info