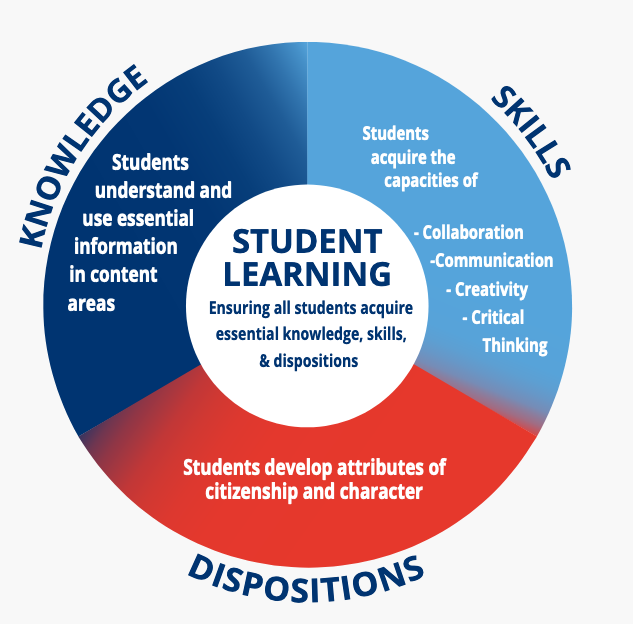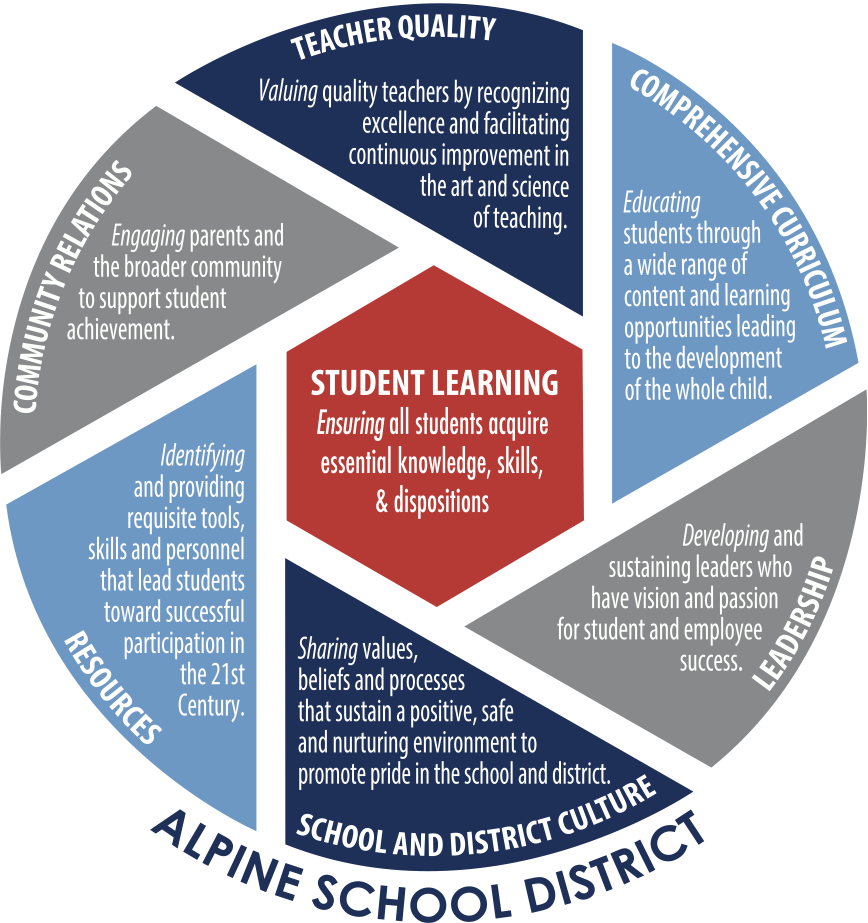 The mission of Alpine School District is "Educating all students to inspire learning and to protect our freedoms."
Values—deep-seated beliefs and ideals—ultimately form the basis
of behavior and decision-making. Because we believe that education
is a public imperative, a moral endeavor, and a shared responsibility for
all members of society, we embrace the following five commitments:
Equitable Access to Academic Knowledge and Achievement. We provide access to a challenging curriculum and support
achieving high levels of learning for each student.
Engaged Learning Through Nurturing Instruction. We promote student learning through caring relationships, effective teaching
practices, and positive classroom environments.
Stewardship in School and Community. We partner with families and communities to improve public education, teacher
quality, and student achievement.
Civic Preparation and Engagement. We model and teach the knowledge, skills, and respect required for civic engagement and
responsibility, consistent with the principles and values on which
our country was founded.
Commitment to Renewal. We continuously improve through personal, school, and professional development.
We persistently strive for high performance as a professional learning community, exemplifying the following characteristics:
Shared Mission, Vision, Values, and Goals
Collaborative Culture Focused on Learning
Collective Inquiry into Best Practice
Action Orientation: Learning by Doing
Commitment to Continuous Improvement
Results Orientation
Four essential questions drive our collaborative efforts to ensure all students learn at high levels:
What do we expect students to learn?
How will we know what students have learned?
How will we respond to students who haven't learned?
How will we respond to students who already know?
Goals amount to specific actions aligned with the mission, vision, and values. Each of our schools and departments set annual improvement goals guided by seven Areas of Focus, articulated by the Board of Education