Voting District 1 | Westlake High School Cluster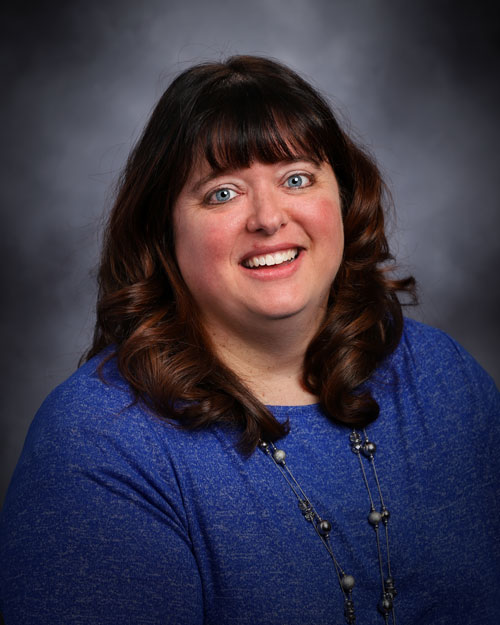 Julie E. King
Board Member
Term ends: 12/31/2022
Julie King is the mother of 4 children and a fierce advocate for learning in all its forms to meet the individual needs of each child. Julie graduated from BYU in 1997 with a degree in Family Sciences with an emphasis in Human Development. She has worked as a social worker, specializing in children who have suffered abuse and neglect as well as those who have experienced domestic violence. Julie and her husband have previously been foster parents and she has a special place in her heart for children aging out of care.
She is a strong advocate for Dual Language Immersion as she has had children participate in both Spanish and Chinese Immersion programs. She also strongly supports Advanced Learning Lab as well as supports for students with disabilities.
Julie has served on multiple PTA boards as well as serving as the PTA President at Riverview Elementary and the President of the Westlake PTA Council. She has served on SCC for several schools and was appointed to serve on the Alpine District Community Council. She was appointed by the Utah State Board of Education to serve on the Student Data Privacy Advisory Group. In 2012, she was honored to be named the Parenting Magazine Mom Congress Utah Delegate. In 1999, she was the Utah County Child Advocate of the Year.
Happy to call herself a nerd, Julie loves history, travel, and is an avid reader. She is also a published author.
Voting District 2 | Lone Peak High School Cluster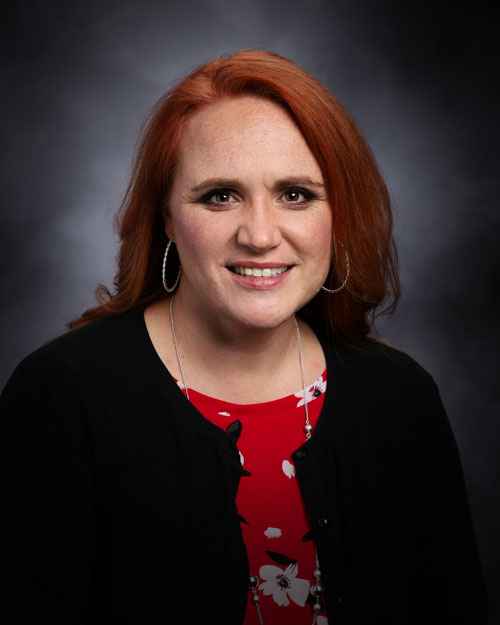 Amber L. Bonner
Board Member
Term ends: 12/31/2022
Amber Bonner was elected to the Alpine School District Board of Education in 2018. She has lived in Utah County for most of her life- graduating from Pleasant Grove High School. She earned a Bachelor of Arts in English (with a Business Minor) from Brigham Young University.
Amber is married to David Bonner and they have seven children. Two have graduated from Alpine District schools, and the other five are still attending both elementary and secondary schools. She has a great desire to help the students of ASD have access to the best education possible.
Amber has spent many years in service to the community and to Alpine District Schools. Amber especially enjoyed serving as the Marching Band Booster president at LPHS for two years, as the Winter Drumline Booster president for two years, and serving for two years on the Choir Board. She served on the School Community Council at Lone Peak High School for two terms. She was elected to the Cedar Ridge Elementary School Community Council for five terms (ten years), and was chairperson for five years. She also held several PTA positions at Cedar Ridge, including Watch Dogs Coordinator, Take Home Reading Coordinator and Room Parent. At Mountain Ridge Junior High, she served two terms on the School Community Council and was on the PTA Board for four years. In addition, Amber was an Age Group Coordinator for North Utah County Soccer for ten years, coordinating soccer teams and supervising young referees. Amber spent more than 10 years in various positions working with the Boy Scouts of America, from coordinating cub scout day camps, serving as a den leader, participating in Eagle Court of Honors as an Eagle Guide and serving for five years as an advancement chair in a troop with more than 50 scouts.
Amber's favorite volunteer positions are the ones where she gets to work directly with the outstanding teachers and incredible students in our local schools. She continues to spend several hours each week volunteering in her children's classes, and loves to see the students learning and growing every week.
Voting District 3 | American Fork High School Cluster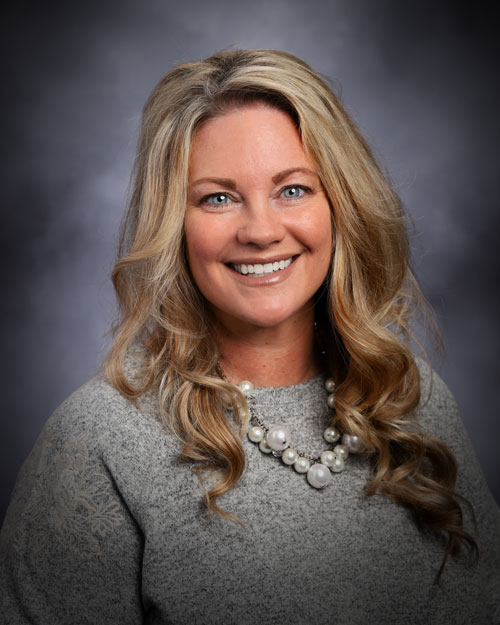 Sarah L. Beeson
Board Member
Term ends: 12/31/2022
Sarah graduated from Orem High School in 1988. She attended Utah Valley Community College until her service as an LDS Spanish-speaking missionary in Tempe, Arizona from 1990-1992.
She married Sam Beeson in 1992. Sam teaches English at American Fork High School. They are the parents of 5 children and have two grandchildren.
Sarah comes from a family of educators. Her mother, Janet Worden Lassiter, taught second grade at Forbes Elementary School in American Fork for 34 years. Sarah's years of service as state and county delegate have complemented her two decades of volunteer service in Alpine schools. She believes in children. Her love of children has prodded her to serve on various PTA boards, as PTA President, community council member, community council chair, booster for high school basketball (American Heritage), and Band booster President for American Fork High School Marching Band.
Voting District 4 | Pleasant Grove High School Cluster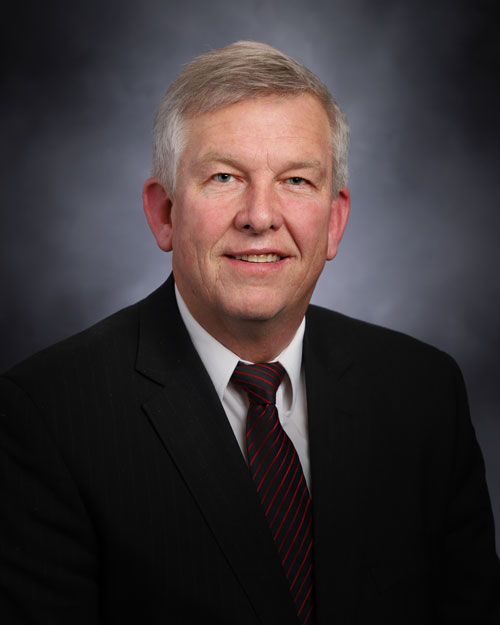 Dr. Mark J. Clement
Board Vice President
Term ends: 12/31/2020
Dr. Mark Clement was elected to the Alpine School District Board of Education in 2017. He received his PhD in Computer Science from Oregon State University in 1994. His BS and MS degrees in Electrical Engineering are from Brigham Young University. Before pursuing the PhD degree, Mark worked for Digital Equipment Corporation on their workstation products. He also was a founder for ICON, a startup company which produced disk servers and database machines.
Mark has worked as a Computer Science Professor at Brigham Young University since 2011. He specializes in research into Bioinformatics and is currently investigating DNA markers associated with Autism. He is a big supporter of women in Science, Technology, Engineering and Math (STEM) fields and would like to encourage more girls to prepare themselves for university studies in these areas.
He has enjoyed many years of community and volunteer service including 10 years of service in the Boy Scouts of America and several years as a District Commissioner. Mark has coached baseball, basketball and soccer and often takes youth groups rock climbing in local canyons. He rides his bike from Lindon to BYU and is a champion for environmental causes. He has served for many years on the School Community Council at Pleasant Grove High School, and is active in promoting schools and education.
Mark and his wife Laura are the parents of 9 children and 3 grandchildren.
Voting District 5 | Mountain View High School Cluster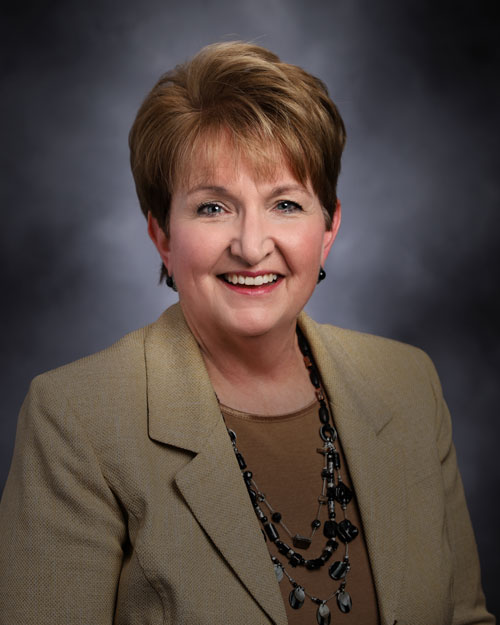 Ada S. Wilson
Board Member
Term ends: 12/31/2022
Ada Wilson was elected to the Board in 2018, her first term of service. A native of South Carolina, she attended BYU as a Presidential Scholar, then reared her family in Laie, Hawaii, Provo, and then in Orem for the past 32 years. A passionate supporter of public schools, she has been a volunteer, leader, and advocate for over 30 years in various positions in PTA and on school community councils on the local and district levels.
In the community, Ada has been a Girl Scout leader, a Cub Scout leader, and an active member of Women United of Utah County. She has represented her local political precinct and recently served a full-time mission for her church. Favorite pastimes include keeping up with current events, playing the piano, family trips, and jigsaw puzzles. Ada and her husband Keith are the parents of eight children and grandparents of twelve.
As a representative on the Alpine School District Board of Education, Ada would like to focus on student achievement and emotional health, parent involvement at every level, healthy two-way communication, careful planning for the future, and meeting the needs of students across the academic spectrum.
Voting District 6 | Lehi/Skyridge High School Clusters
S. Scott Carlson
Board President
Term ends: 12/31/2020
Scott Carlson was elected to the Alpine School District Board of Education in 2012 and currently serves as a member of the Board of Trustees for the Utah High School Activities Association.
He has enjoyed many years of community and volunteer service including serving on the Lehi High School Community Council, the Alpine School District Community Council and the Sego Lily PTA. He also contributed in many ways as a member of the Lehi High School Football Booster Club. Scott has been both a delegate and chair of his local precinct and has served many years in the Boy Scouts of America.
Scott graduated from BYU with a Bachelor's Degree in Civil Engineering and a Master's Degree in Engineering Management. He is licensed as a professional engineer and professional land surveyor. He is the owner of a local engineering and land surveying business that specializes in resort community development and environmental reclamation projects.
He lives only a block away from the farmhouse his grandfather built in 1952 and loves carrying on his great Lehi heritage. Scott and his wife Julie have been married for 25 years and have four children and two sons-in-law. His children all attended Sego Lily Elementary, Lehi Junior High and Lehi High School.
Voting District 7 | Orem/Timpanogos High School Clusters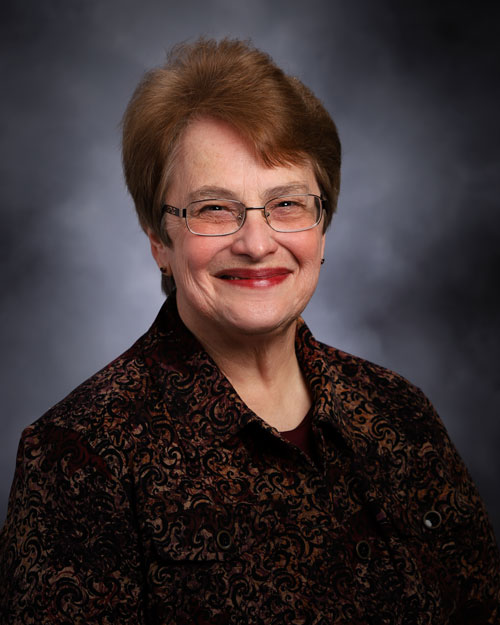 Sara M. Hacken
Board Member
Term ends: 12/31/2020
Sara Hacken worked for Alpine School District for 30 years at both the elementary and secondary level as well as earning a Master's Degree in Educational Administration. Sara was the Utah Teacher of the Year in 2013 and represented Utah at state and national functions in 2013. She is also the founder of the Gifted/Talented Programs in Alpine district, and has an annual award named after her, "The Sara Hacken Service Award" which is given to one exemplary teacher in ASD Gifted Services each year
In addition, during her years of service in the district, Sara wrote grants totaling over $3 million dollars for various programs in the Alpine District, including arts, technology, and Teaching American History grants. She was an Eleanor Roosevelt scholar with special interest in involving girls in math and science. Sara was also a Fulbright scholar to India, and a NASA teacher educator.
Sara served on the inaugural school community councils at both Barratt Elementary School in American Fork, and at Lakeridge Junior High School in Orem. She wrote Trustlands grants applications and reports for both schools and was active in participating in school improvement plans and professional learning communities.
Sara has given service to the Orem community where she served as a party precinct chair or vice chair for 8 years as well as serving as a Boy Scout merit badge counselor for over 25 years.
Sara Hacken has served on the Board of Directors for the Colonial Heritage Foundation where she is a colonial re-enactor. She specializes in the Jamestown/Colonial eras and can be seen in costume during the community July 4 celebrations at Scera Park.
Sara has four children who all graduated from Scera Park Elementary School, Lakeridge Junior High School, and Orem High School, and she has 14 grandchildren.